Our Fracht Forward Mission in Action 
Our Fracht Group Australia team members are going the distance to make a positive difference in their communities. Whether it's 14 kilometers or 35, we go as far as it takes to help those in need.
The following United Nations Sustainable Development Goals are represented on this page:
Image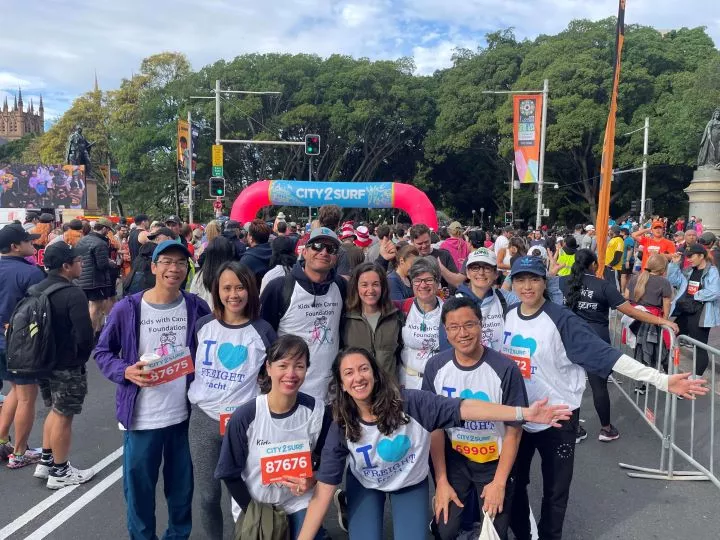 Running to Help Kids With Cancer 
Fracht Group Australia partners with the Kids With Cancer Foundation for the annual City2Surf event, a 14-kilometer charity race from Sydney's central business district to Bondi Beach. By participating in the event, Fracht team members helped Kids With Cancer provide financial assistance to families battling childhood cancer and deliver care packages to children in oncology wards.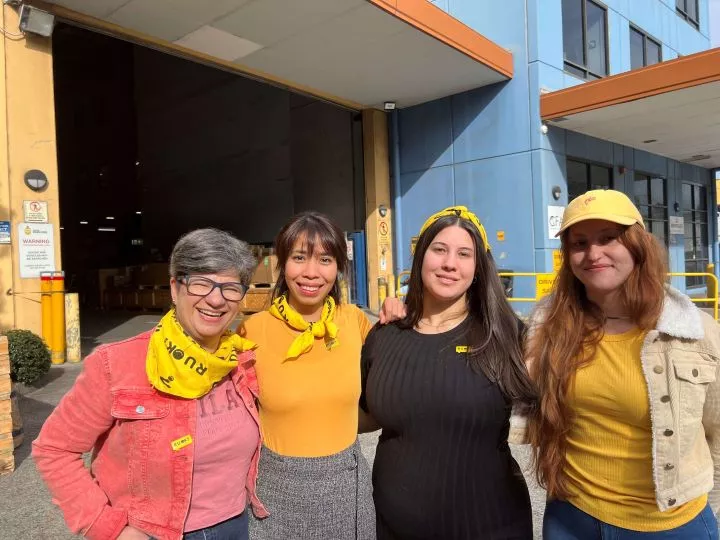 Opening the Dialogue on Mental Health 
Fracht Group Australia has committed to spreading mental health awareness and making their workplace a safe space to discuss mental health issues. By wearing a yellow item of clothing on Australia's annual "R U Ok?" day, we remind our employees of the importance of starting meaningful conversations when they see signs that someone they care about might be struggling mentally. And we continually encourage our team to keep the conversations going when they matter most.
FRACHT FORWARD FRACHT FORWARD FRACHT FORWARD FRACHT FORWARD FRACHT FORWARD FRACHT FORWARD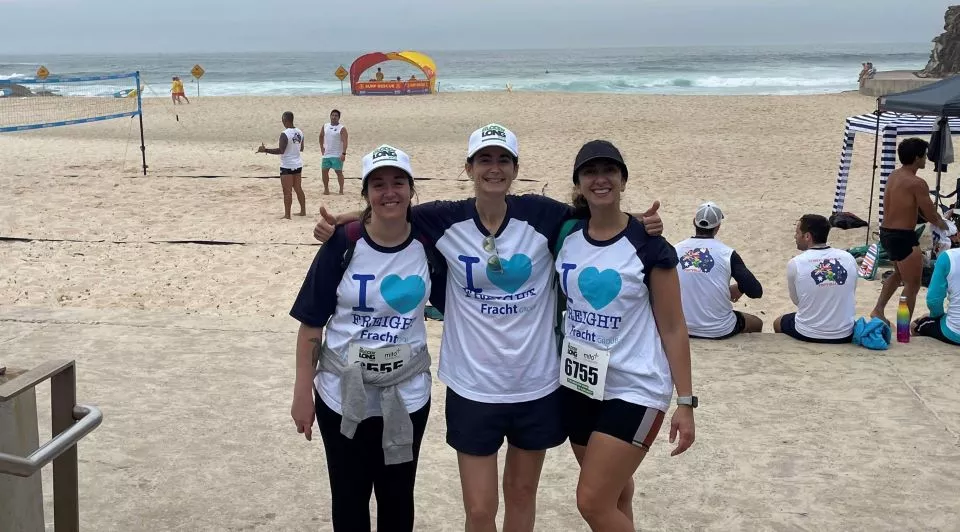 The Bloody Long Walk 
Three Fracht Group Australia team members, Amélie, Fernanda, and Marion, participated in a 35-kilometer walk, known as The Bloody Long Walk, to raise money for Australians living with Mitochondrial disease. Mitochondrial disease is a debilitating genetic disorder that robs the body's cells of energy, causing multiple organ dysfunction or failure. By participating in The Bloody Long Walk, our team members helped raise vital funds that enable much-needed support for patients and their families, as well as research on mitochondrial disorders.
Explore More Regions
Sustainability is a priority everywhere we operate. Explore the map below to see Fracht Forward in action around the world.
Interested in hearing more about our regional initiatives? Contact us today to learn more about Fracht Forward and what we are doing around the world.