Our Fracht Forward Mission in Action 
Fracht Group's branches in Europe are taking meaningful steps toward a better tomorrow by assisting those affected by conflict, removing invasive plant species from our cities, and even building "hotels" for beneficial insects.
The following United Nations Sustainable Development Goals are represented on this page:
Image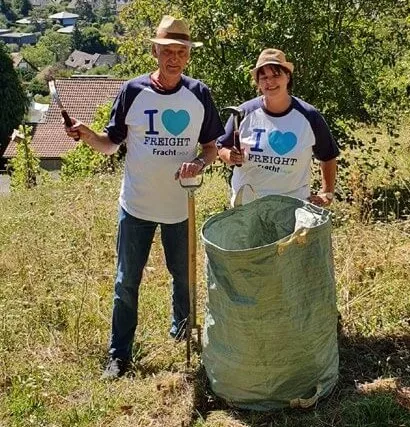 Combatting Invasive Plant Species 
Fracht Group Basel is promoting biodiversity in our city. Through clean-up events in local vineyards, we have helped prevent the spread of fleabane, an invasive plant species that threatens biodiversity in many parts of Switzerland.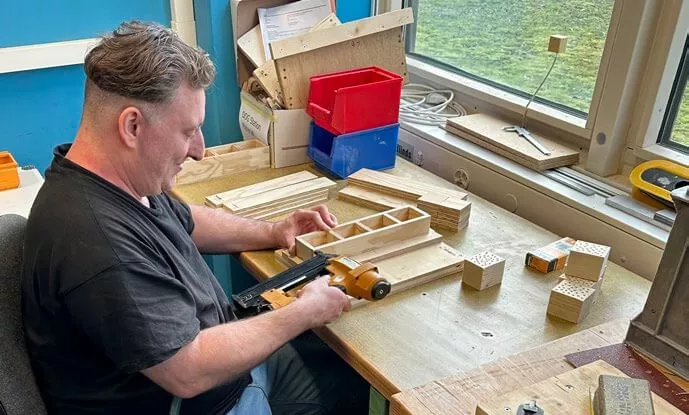 Building Insect Hotels 
Fracht Group Switzerland has included "insect hotels" in their new customer promotional gifts, encouraging customers to promote biodiversity around the city. Insect hotels attract insects such as wild bees that can pollinate nearby plants. To help build the hotels, Fracht Group collaborated with the Altried Foundation, which helps employ adults with mental and physical impairments.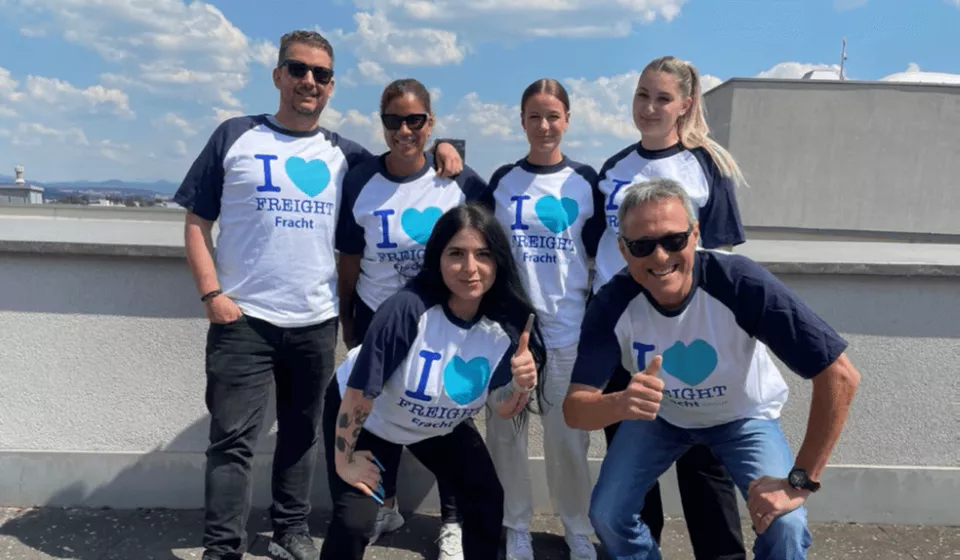 Contributing to Community Health 
Fracht Group Switzerland is helping save lives in our community. In 2022, we joined a campaign, organized by the Swiss Red Cross, to donate blood and help provide hospitals with an adequate supply of potentially life-saving blood.
FRACHT FORWARD FRACHT FORWARD FRACHT FORWARD FRACHT FORWARD FRACHT FORWARD FRACHT FORWARD
Supporting Families in Need 
Fracht Group Poland partners with Szlachetna Paczka, a social initiative aimed at supporting underprivileged families. We participate in Szlachetna Paczka's Noble Gift Program, collecting food and cleaning items to donate to families across Poland.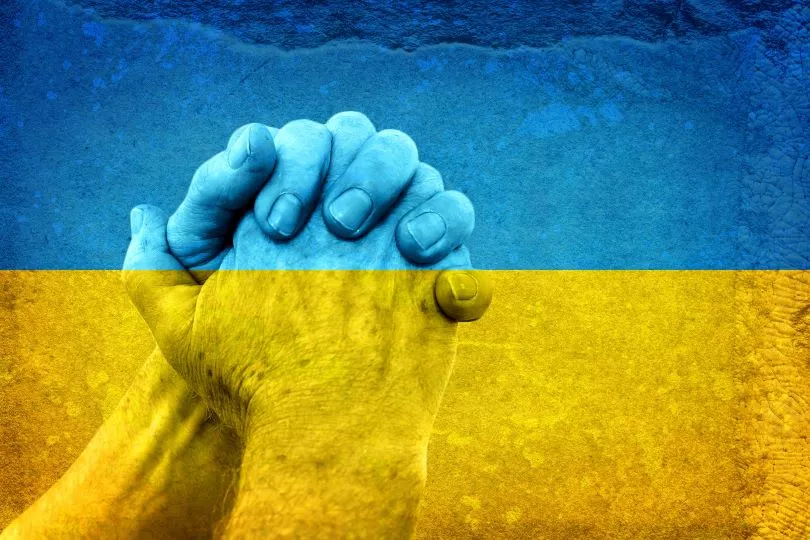 Supporting Survivors of the War in Ukraine 
Fracht Group Germany has worked to support people affected by the conflict in Ukraine. We partnered with a local charity to send basic resources, such as blankets, pillows, tents, bedding, food, hygiene products, and more to families in Ukraine. Fracht was also able to secure life-saving medicines such as insulin from Sanofi, a leading pharmaceutical company, and send it to those in need.
Explore More Regions
Sustainability is a priority everywhere we operate. Explore the map below to see Fracht Forward in action around the world.
Interested in hearing more about our regional initiatives? Contact us today to learn more about Fracht Forward and what we are doing around the world.