Fracht Forward
Fracht Forward is driven by a top-down, bottom-up approach that weaves sustainability into our business model at the highest level, with the objective of exceeding benchmarks in the logistics industry. We work in collaboration with our customers and suppliers to develop sustainable solutions—delivering on models of operational excellence that integrate sustainability as a core metric.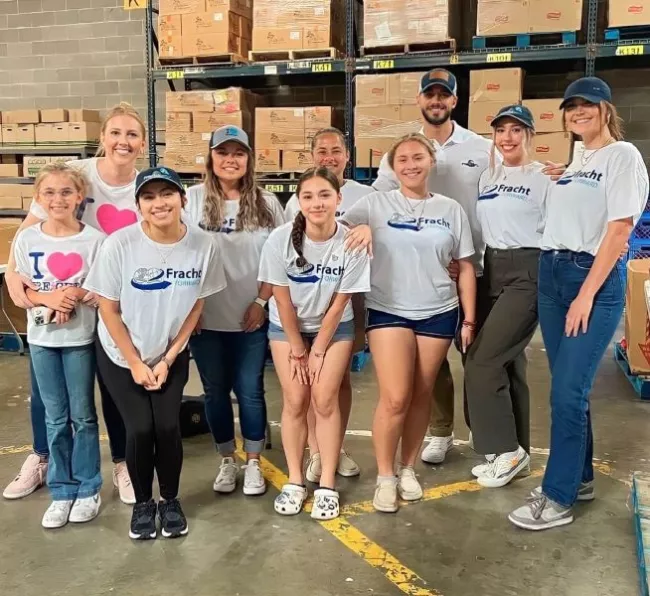 Leadership and Commitment
Sustainability is a key part of the Fracht business model and strategy; we aspire to exceed logistics industry benchmarks.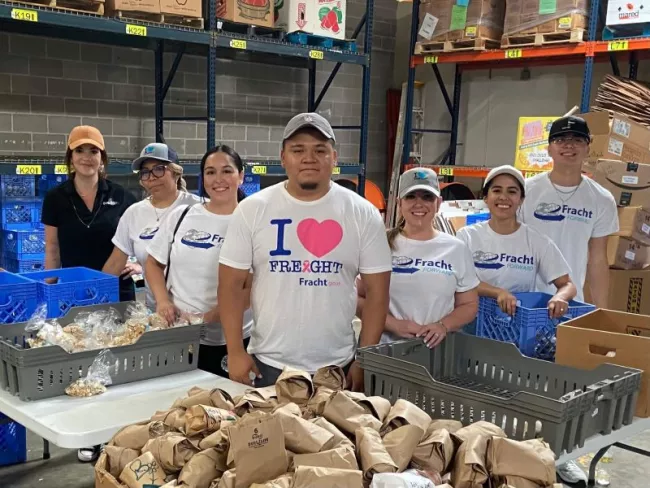 Collaboration
We work closely with our customers and suppliers to develop sustainable supply chain programs and solutions.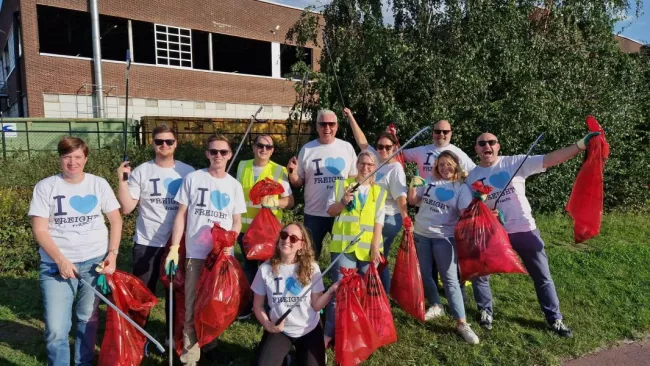 Innovation
New processes, programs, and tools are delivering more sustainable services and more powerful business intelligence capabilities.
Operational Excellence
We are redefining operational excellence to integrate and embody the Fracht Four principles, practices, and tools.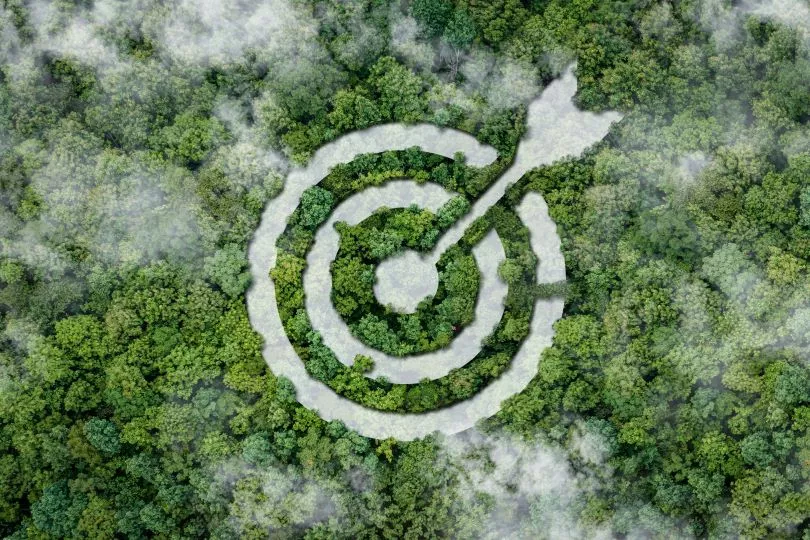 At Fracht, operational excellence is defined as delivering maximum value to stakeholders. This value extends beyond business performance—Fracht Forward incorporates ESG (Environmental, Social, and Governance) into this concept along with sustainability key performance indicators. These, along with traditional metrics, are implemented throughout our organization. 
Fracht Forward is an integral part of Fracht's corporate governance—fully supported and anchored at the highest levels of the organization. It is advanced through global participation from all employees. We strongly believe in thinking globally and acting locally in all our business endeavors, especially in our sustainability strategies. Fracht Forward emphasizes a strong local presence, coordinated through a regional ambassadors program—all reporting to our Global Sustainability board chaired by our owner, Mr. Ruedi Reisdorf. 
Our group policies are an integral part of our corporate governance. Fracht Forward's strategy and sustainability programs are consistently and globally integrated into our management meetings, investment opportunities, recruitment processes, operations, and developments.
FRACHT FORWARD FRACHT FORWARD FRACHT FORWARD FRACHT FORWARD FRACHT FORWARD FRACHT FORWARD
Interested in hearing more? Contact us today for additional details about Fracht Forward and our sustainability strategy and approach.