Our Fracht Forward Mission in Action
From alleviating economic and healthcare disparities to promoting biodiversity and green spaces, Fracht Group's teams across North America are taking action to make their communities better and build a sustainable future for all.
The following United Nations Sustainable Development Goals are represented on this page:
Image

Supporting Disadvantaged Children 
In partnership with the Harris County Sheriff's Department, Fracht Group Houston has helped support disadvantaged children in Houston and its surrounding communities. In 2022, we collected more than 536 stuffed animals which were then distributed to patrol units and delivered to young children facing challenging and stressful circumstances.
Growing the City's Tree Canopy
The Fracht Group Miami team has committed to promoting biodiversity and greenery in our city. We have planted more than 39 trees at Miami Dade Park, helping the city increase its tree canopy which currently stands at 23%. Miami aims to achieve a 30% tree canopy by 2025—and Fracht Group is proud to support the cause.
FRACHT FORWARD FRACHT FORWARD FRACHT FORWARD FRACHT FORWARD FRACHT FORWARD FRACHT FORWARD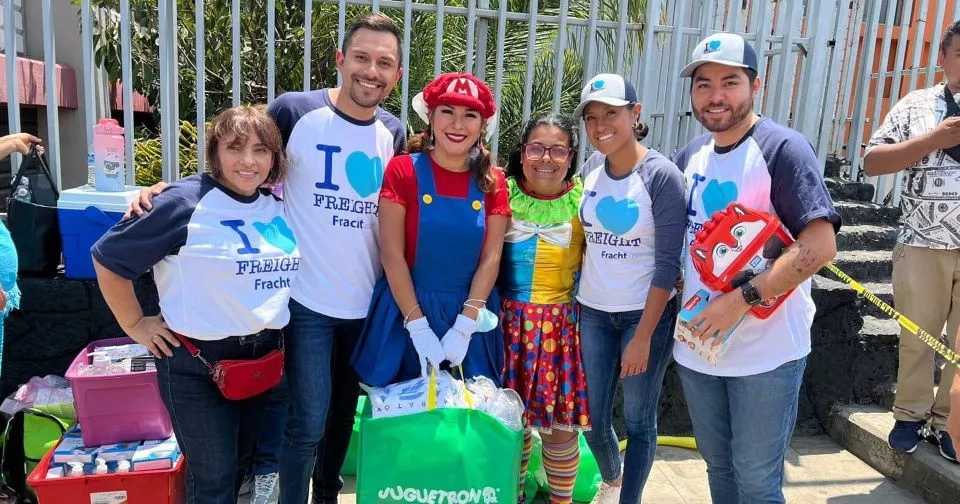 Toys for Pediatric Patients 
Fracht Group Mexico partners with the Ximena Foundation to deliver toys to pediatric patients at the Instituto Nacional de Pediatría in Mexico City. In April 2022, we helped deliver hundreds of toys on Mexico's Children's Day.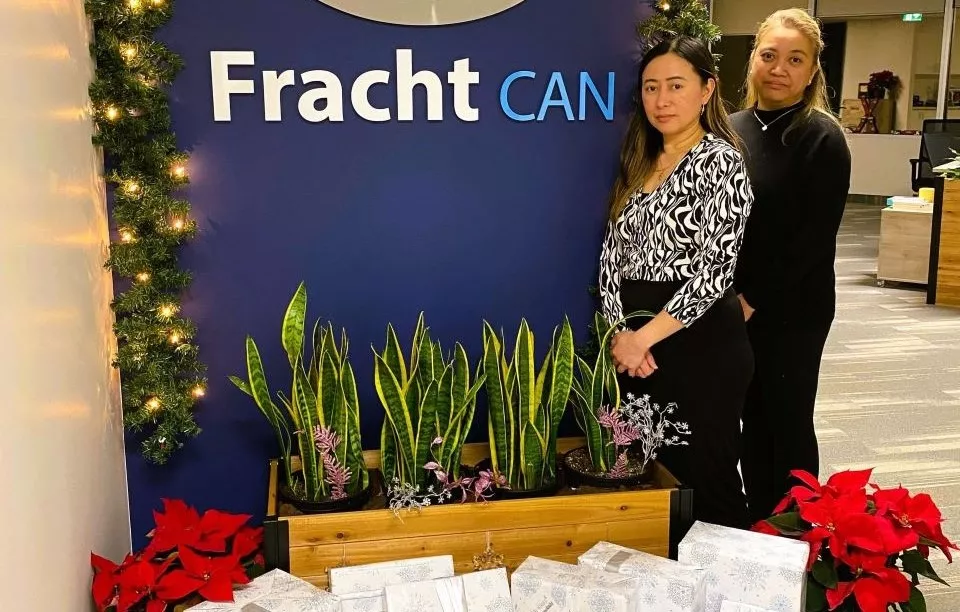 Making Holiday Wishes Come True 
Fracht Group Canada partners with local charities to support children in need. In 2022, we joined forces with the PEEL Children's Aid Foundation to fulfill the Christmas wishes of 16 children. We also provided gifts, books, gift cards, and warm clothing to dozens of other children in the Toronto community.
Explore More Regions
Sustainability is a priority everywhere we operate. Explore the map below to see Fracht Forward in action around the world.
Interested in hearing more about our regional initiatives? Contact us today to learn more about Fracht Forward and what we are doing around the world.