Fracht Forward
With Fracht's growth to 150+ offices came the innate responsibility to use the framework laid by our founders to support a more sustainable future. Our global family has aligned values, an organic drive for change, and the heart to translate our words into action with our program, Fracht Forward.
The Fracht Forward program is composed of a four-pillar strategy, strengthened by our global commitment and alignment with the United Nations' Sustainable Development Goals (SDG). 
ONE global family. ONE world. ONE chance to do what's right.
Image
Fracht Forward Global Initiatives
Fracht Forward drives global change in more than 150 cities throughout 50 countries. Explore the map below to see Fracht Forward in action around the world!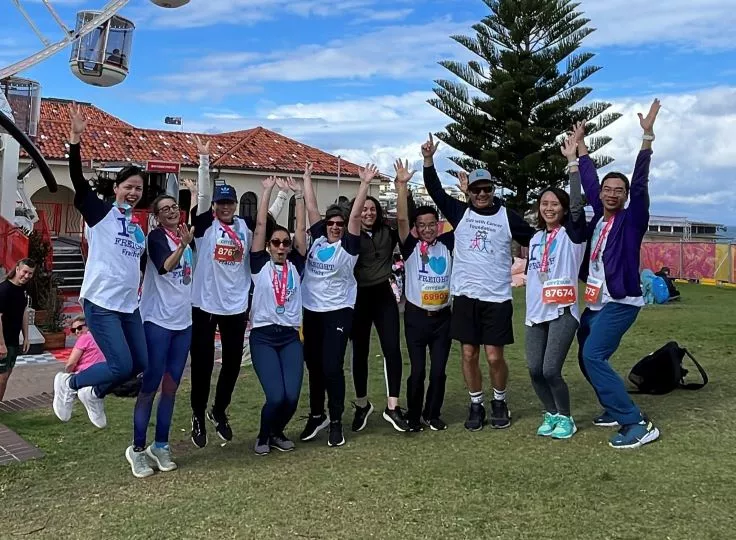 Strategy and Approach
Fracht Group's strategy for our sustainability program, Fracht Forward, starts with the commitment from our Global Leadership and runs deep into the layers of the organization, inclusive of all employees. This unified commitment extends outward to our global partners by way of collaboration, innovation, and operational excellence. Together, we strive to create a positive environment for our employees, customers, supply chain partners, and global communities.
Our Sustainability Pillars: The Fracht Four
Our sustainability strategy is built on four pillars, the Fracht Four, which align with the UN SDGs (United Nations' Sustainable Development Goals): Environment, Human, Prosperity, and Philanthropy. The objectives and targets of the four pillars evolve as the needs of our people, our partners, and our global prosperity evolve. Fracht Forward is consistently evaluated in order to ensure we reach our global sustainable goals and truly make a difference.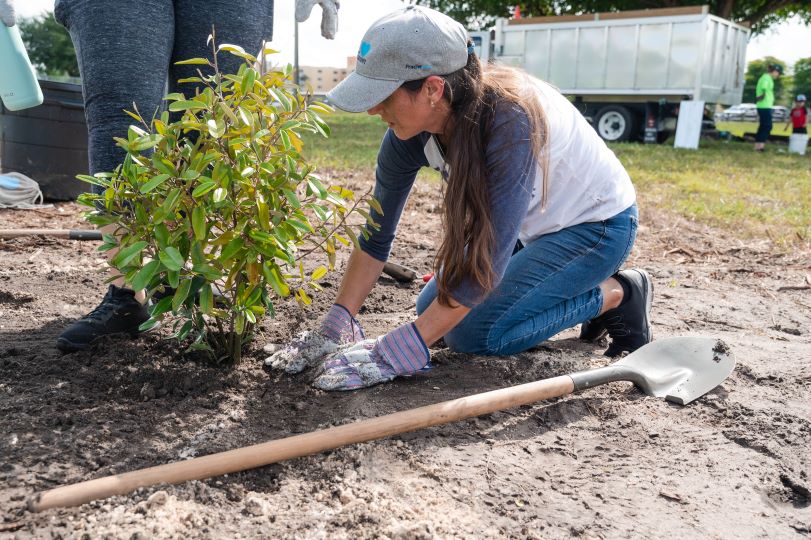 Our goal is to reduce the environmental impact of our daily operations, our service offerings, and our behaviors—including the reduction of emissions through improved operational efficiency and the use of renewable energy.
Offset What's Left
After other emissions reduction opportunities are engaged, Fracht Forward offers Fracht customers the ability to offset CO2 emissions with various offsetting investments available, based on underlying technologies and geographic location.
CO2 Track and Trace
Fracht provides visibility into carbon footprint and Scope 3 emissions through integrated CO2 reporting on shipments we manage—with data collection and analysis performed through partners accredited by the Global Logistics Emissions Council (GLEC).
Sustainable Fuel Solutions
In collaboration with fuel suppliers, Fracht is implementing programs to help reduce carbon footprints on shipments. These programs identify refueling points for biodiesel in transport routes, significantly cutting CO2 emissions.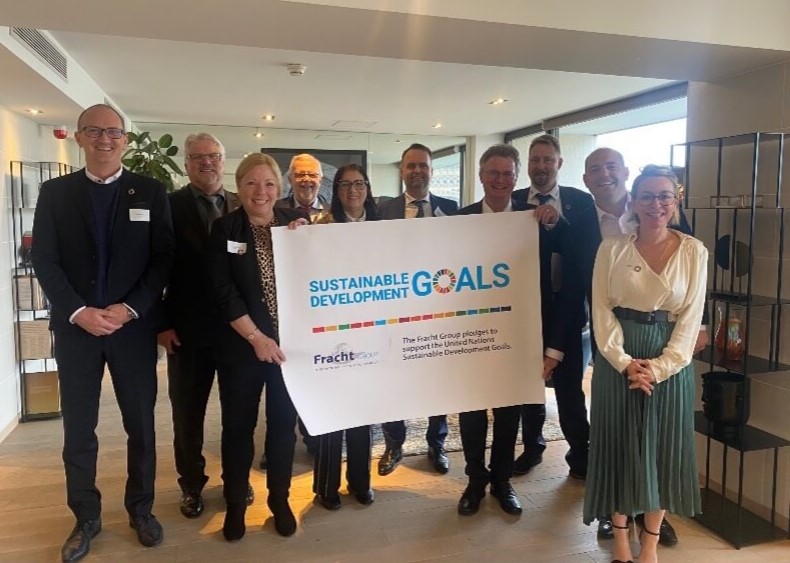 We are focused on integrating Environmental, Social, and Governance considerations across all our business activities, combining the highest ethical standards, a focus on health and safety, and an ongoing dedication to diversity and inclusion, community health, and global giving.
Social Responsibility
Our sustainability strategies are designed to benefit our company, our customers, and the communities in which we work. We actively support local communities through Fracht Forward engagements initiated and activated by our offices and partners around the world.
Diversity and Inclusion
We see diversity as one of our greatest strengths, and we actively fight against discrimination. We empower and develop local leadership, and we hire and evaluate people based on their merits and competencies—without discrimination on the basis of gender, race, religion, age, disability, sexual orientation, political beliefs, national origin, or socio-cultural background.
Human Rights
We respect and promote human rights in our operations, business activities, business relationships, and in the communities where we work. Our behaviors are guided by the International Bill of Human Rights, the United Nations Guiding Principles on Business and Human Rights, the International Labor Organization's Declaration on Fundamental Principles and Rights at Work, and other international standards.
Fracht Forward Engagement
While the four pillars are defined as a priority at the highest levels of the company, it is enabled across the entire Fracht Group family through Fracht Forward initiatives around the world. These represent hands-on opportunities for our people to make their own contributions to—and advance—our commitment.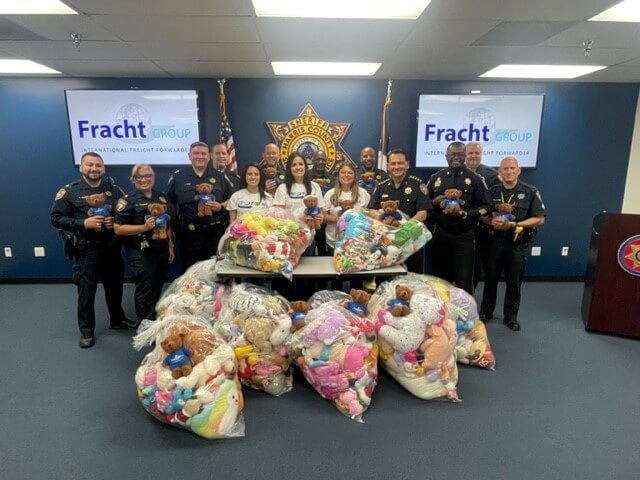 At Fracht, we are determined to strive for economic, social, and technological growth in harmony with all stakeholders and our environment through operational excellence and innovation.
Health and Safety
The health, safety, and well-being of our employees are top priorities for Fracht. We pride ourselves on providing a safe and healthy workplace, with conditions that meet all legal requirements, promote job satisfaction, and prevent illness and injury related to unsafe work practices and risks.
Anti-Bribery and Anti-Corruption
Our Code of Conduct and Supplier Code of Conduct require our officers, employees, agents, and partners to conduct all business in accordance with the highest standards of ethical behavior and integrity.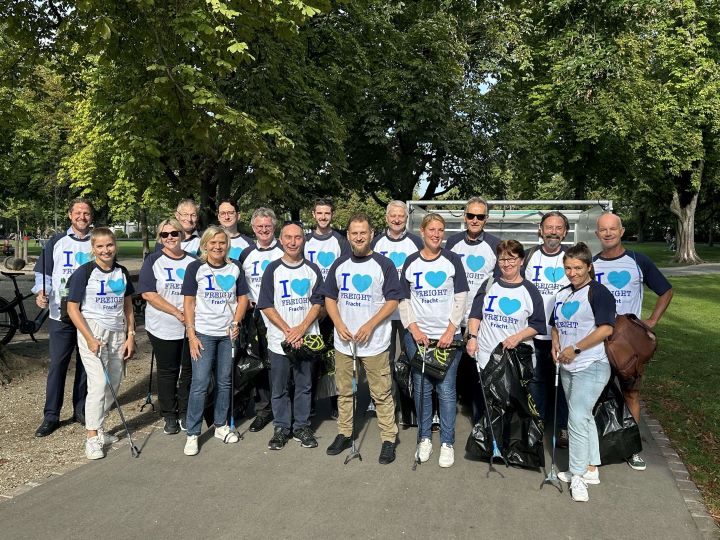 Fracht Forward's philanthropic actions are driven globally by local actions. Our philanthropic actions are specific to the local markets in which we operate. We are proud to support so many actions globally and even prouder of the continuous engagement and devotion of our teams on the ground to drive these actions. It is written in our policies but even more—it lives in our DNA.
To review our Fracht Forward efforts around the world, please explore the regions listed below: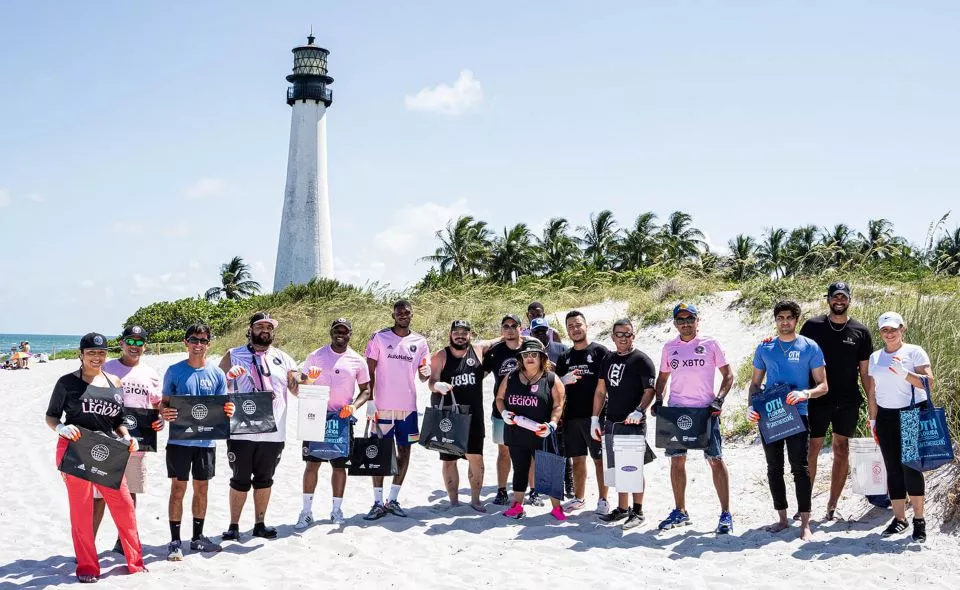 Fracht Forward and Inter Miami CF Foundation 
Fracht Group is a main partner of the MLS team, Inter Miami CF. A core element of this partnership is the sustainability efforts that link Fracht Forward sustainability initiatives with related social responsibility programs conducted through the Inter Miami CF Foundation.
FRACHT FORWARD FRACHT FORWARD FRACHT FORWARD FRACHT FORWARD FRACHT FORWARD FRACHT FORWARD
Green Logistics
Fracht is committed to collaborating, promoting, and growing our Sustainable Supply Chain Solutions—using our extensive global ecosystem of like-minded partners and clients to leave less of an impact on the environment. 
It is our mission to lead innovation in global logistics through sustainable operations and client solutions through the development of "Green Lanes" to support our customers' Net Zero goals.
In logistics, the biggest effect on the environment can be obtained by increasing the efficiency of the chosen transport means and solutions. By combining our market expertise with our clients' needs, we offer the most efficient solutions in order to make the smallest impact possible.
Fracht is committed to offering alternative modes of carriage to reduce CO2 emissions. We are proud of the continuous developments and strategic rail solution offerings we develop globally.
Green Logistics is rapidly evolving, and new technologies and solutions are offered all the time. As a family-owned company, Fracht has the capacity to implement changes quickly in order to offer new solutions to the market.
In partnership with our suppliers, Fracht develops and offers carbon footprint reduction programs through sustainable fuel solutions for air, road, and sea transport.
Start the Conversation
If you're looking for a transportation quote or information about our capabilities, or if you have a general inquiry about Fracht Group, please complete the form below for a quick response.